Volunteers: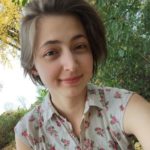 Vee Signorelli is the admin and co-founder of YA Pride (previously known as GayYA.org). Vee lives in St Paul, Minnesota and works as a bookseller and library aide. Vee is a first-year college student and hopes to someday become a Teen Services librarian and published author.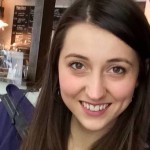 Maria is a student at Mount Holyoke College, studying Theater and Art History. You can find her on most social media platforms @morehappygirls. Maria is a co-founder of YA Pride. 
Nita Tyndall is a tiny Southern queer with a penchant for sweet tea, cardigans, and words. She's been writing since she was five, and her first piece was Scooby-Doo fanfiction in bright pink, all caps font—though now she prefers to write about sad teenagers. She's currently in college attempting to get an English degree, and briefly was a college columnist for the lesbian webmagazine, Autostraddle. You can find her on tumblr at nitatyndall where she occasionally writes about YA and queer things, on Twitter at @NitaTyndall, or at her website nitatyndall.com. 
Nadia spends most of her day tweeting and daydreaming. Lover of books, comics, dogs and chinese food. Find her on twitter @heartless_tree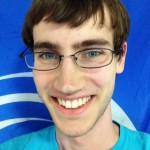 Nathaniel Harrington was born and raised in suburbs of Boston, studied (comparative) literature in college, and is currently improving his Gaelic on the Isle of Skye. He has been writing gay YA since 2008 and reading it since 2009; someday he hopes to be able to share it with others in a format that isn't half-finished NaNoWriMo first drafts and miscellaneous fragments. He enjoys working out the details of magic systems, doing citations for academic papers, reading in several languages (although he has yet to read any LGBTQ YA in a language other than English; suggestions are welcome), and obsessively categorizing books he reads on Goodreads.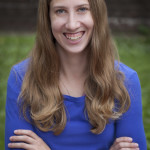 Katherine Locke lives and writes in Philadelphia, Pennsylvania, where she's ruled by her feline overlords and her addiction to chai lattes. Her dayjobs always vary, but in the past she's worked in nuclear weapons abolition activism, lead poisoning prevention and education, and food safety programs at a mushroom farm. When she's not writing, she's reading, and when she's not reading, she's tweeting about reading and writing. She secretly believes most books are fairytales in disguise. Her debut novel, SECOND POSITION, arrives in April 2015 from Carina Press.
You can find her online at @bibliogato on Twitter and KatherineLockeBooks.com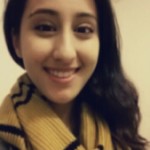 Marilla Mirak is an Aspiring Something, editorial intern, and small animal enthusiast studying literature. She likes baklava and YA, and thinks every novel should have a bonus Truth or Dare scene. She can be found on Twitter as @marillamirak.