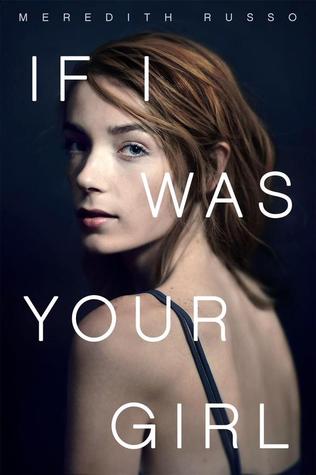 A big-hearted novel about being seen for who you really are.

Amanda Hardy is the new girl in school. Like anyone else, all she wants is to make friends and fit in. But Amanda is keeping a secret. She's determined not to get too close to anyone.

But when she meets sweet, easygoing Grant, Amanda can't help but start to let him in. As they spend more time together, she realizes just how much she is losing by guarding her heart. She finds herself yearning to share with Grant everything about herself–including her past. But Amanda's terrified that once she tells him the truth, he won't be able to see past it.

Because the secret that Amanda's been keeping? It's that she used to be Andrew.

Will the truth cost Amanda her new life–and her new love?

If I Was Your Girl is a universal story about feeling different–and a love story that everyone will root for.
This has been a MUCH anticipated release for us here at GayYA. Why? If I Was Your Girlis about a transgender girl written by a transgender woman. (And sidenote: the model on the cover is transgender, as is the audiobook narrator. Amazing, right?)
If I Was Your Girl is our Book of the Month & #GayYABookClub pick for May. GayYA hosts a monthly online book club through Twitter and Tumblr, and we're always looking for new people to join in! Come meet fellow LGBTQIA+ YA lovers as we squee, analyze, and discuss new LGBTQIA+ releases. You can post updates on your reading progress on Twitter at#GayYABookClub and Tumblr at #GayYA Book Club. The book club will culminate in a final Twitter chat on May 25th at 8pm EST.
This is a book you don't want to miss. Buy it today, or ask your local library to order a copy!
Add If I Was Your Girl on Goodreads!