Today, we're honored to be hosting a short excerpt from the newly released Honey Girl by Lisa Freeman.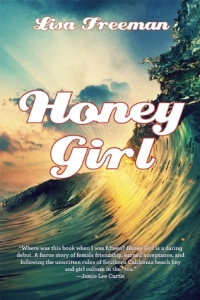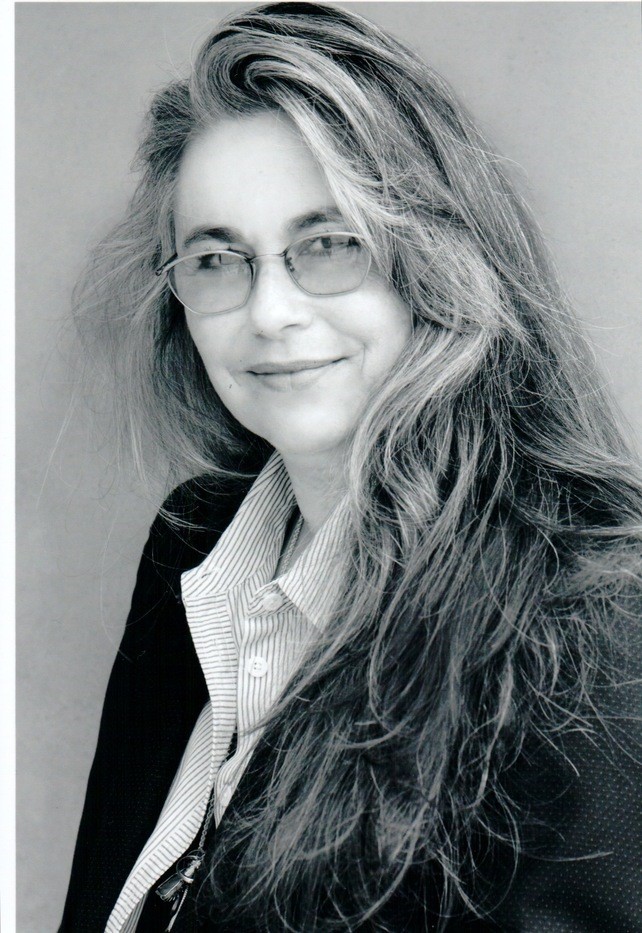 The records on my turntable were stacked starting with Joni Mitchell's Ladies of the Canyon. When Rox flipped the switch, she listened and said, "I love Joni," like she was her best friend or something.
It was the first time I had ever seen Rox without her waterproof mascara. She looked younger. Also, wearing my flannel nightgown and slippers, she looked downright sweet.
"Would you like to go to Fiji with me?" she asked, tickling the inside of my hand.
I rolled onto my side and thought before I answered. I imagined us running away together. Maybe we could find an apartment, work as stewardesses, and get fake IDs. It would be great to go to Fiji with Rox. We could kiss all the time, get a cat, name it Jerry, and be best friends forever.
"Yeah, definitely," I told her.
Rox turned off the lava lamp next to my bed. Her silhouette moved closer, and her teeth glowed white in the dark. I hoped we were going to practice-kiss some more, but she tugged at my robe and said, "Let's cuddle."
Rox nuzzled against my ear and nestled her body into me real close.
"I love to cuddle," she said, twisting the nightgown around her thigh. I waited for her to continue, but she didn't. She just wrapped her arms around my midsection and pressed her nose into my neck. I guessed we were going to sleep.
Lying all tucked in was the best feeling I ever had.
I tried to breathe at the same time Rox did. It was like Double Dutch jump rope, trying to step in at the right time. Matching Rox's rhythm was nearly impossible with my heart beating fast until she softly hummed off key with Joni Mitchell's song "The Circle Game." Then I relaxed into her.
Rox etched her name into my arm with her fingertips.
"Are we going to play the tickle game?" I asked.
The tickle game felt so good. I closed my eyes and let Rox swirl the tip of her finger slowly up the inside of my arm. When she got to the middle part, just on the other side of my elbow, I was supposed to stop her. That was the point of the game. But I let her keep going all the way to my shoulder because I didn't want her to ever stop. She said, "I'm too hot in this."
She took off the nightgown. Naked on her side in the dark, she looked better than Miss December. She was flawless.
The curve of her waist was just an inch from my hand. If I moved even a tiny bit I could touch her. But that inch might as well have been a million miles.
"You wanna go to Fiji?" Rox asked again.
I thought to myself, How great would that be—living on an island, in the middle of nowhere, with Rox? "I'm packed and ready." I tried to look casual without moving any closer to her and kept an eye on that inch between us.
She smiled so I smiled. She pulled at the tie of my robe.
"It's hot in Fiji. You better take this off," she said.
I didn't want to look like a prude, so I did what she said and laid back down. The distance between us didn't last long. Rox rolled over me to the other side of the bed.
"Now, pretend you're Jerry."
We clutched each other tightly. It was like we were one person, hair tangled, bodies glued together until the third Joni Mitchell record flopped down and was halfway over. She pushed and squeezed herself tightly before letting go of the grip she had around my shoulders.
"Now, pretend I'm Nigel," she told me.
When we were done, I was on the other side of reality.
Praise for Honey Girl
"Where was this book when I was fifteen? Honey Girl is a daring debut. A fierce story of female friendship, earned acceptance, and following the unwritten rules of Southern California beach boy and girl culture in the'70s." —Jamie Lee Curtis
"A time machine that zipped me straight back into Southern California in 1972!…Lisa Freeman tells an authentic, funny, poignant, and touching story with a delicate but subversive feminist touch. Paddle out and hang ten with this gnarly read!" —Mimi Pond, author of Over Easy
"If Jane Austen had been a fifteen-year-old Southern California beach girl living in the 1970s, this is very possibly the novel she would have written. Lisa Freeman catches it all: the baby oil for tanning, the abalone bracelets, the taste of salt on skin. Honey Girl is a bildungsroman and book of etiquette rolled into one, and its subject is one of my favorite cultures: the brother (and sister) hood of surfing." —Jim Krusoe, author of Parsifal
Where to buy HONEY GIRL: Amazon / B&N
Connect with Lisa and follow upcoming events here or on Twitter @FreemanAloha.