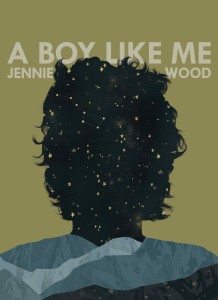 With more publishing options out there than ever before, and many stories of success and failure on every front, how do you know which path is right for you? Traditional, indie, and self-publishing all have their pros and cons. It's important to know what to expect with each one, but it's even more important to know yourself and your project.
Know your strengths, your limitations, and your relationship to the project. Each project is different. What is an ideal publishing route for one might not be for another.
In a feature I wrote on publishing, author Steve Almond said, "Do a self-inventory. Ask yourself what sort of publishing experience you want to have. If you're determined to publish a book with a big New York publisher, then take your patience pills and go that route. The truth is, at this point—provided you have the necessary talent and patience—you get to choose the sort of publishing experience you want to have. And only the writer can know what that is." Last year when indie publisher 215 Ink offered to publish my debut YA novel, A Boy Like Me, I remembered Steve's words and did a self-inventory.
At the time 215 Ink offered to publish A Boy Like Me, my agent had the manuscript out to several traditional publishers. We'd only heard back from a couple at that point and their feedback was enthusiastic. However, even though they had very positive things to say about the writing, they passed on it, saying they had something similar, something else LGBTQ.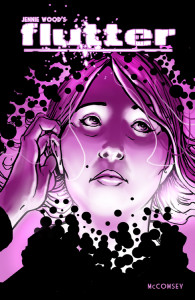 I could have waited to hear back from the other publishers, waited for the time that A Boy Like Me was that something else, but 215 Ink and I had already successfully published Flutter, Volume One: Hell Can Wait, the first of a graphic novel series. Working with 215 Ink on Flutter, I had a hand in every aspect of the publishing process, from selecting the release date to reviewing all press releases.
As much as I poured my heart and soul into Flutter, A Boy Like Me was even more of a labor of love. Part of the reason was that Flutter's a complete 50-50 collaboration with artist Jeff McComsey. It's as much his project as it is mine. Also, A Boy Like Me featured Peyton, a teen transgender boy protagonist. While my agent had it out with the big publishers, I had more than one sleepless night thinking about how the marketing of it would be handled. With a traditional publisher, I'd have little or no say in the cover of the book. They could slap a face of a boy on the cover, instead of letting the reader form their own idea of what Peyton looks like.
Also, I'd have no say on when it would be released. With a traditional publisher the wait could be months, even years. One of the many things I've always loved about comics is the fast turnaround on publishing work. Finally, the idea of not having a say in how A Boy Like Me would be marketed, how it would be described in press releases, for example, the terminology used or misused – just the thought had me tossing and turning.
Part of my self-inventory also included looking at the kind of girl I am. Flutter began as a self-published black and white comic series. Publishing that early version of Flutter myself led to a job writing nonfiction features for infoplease.com. It also led to working with 215 Ink on a full color graphic novel series.
Before I turned my focus full time to writing, I played in indie rock bands and worked with indie record labels. While playing in a band in Chicago, I helped organize Ladyfest Midwest. While organizing that four-day event, I began to truly understand what 'grassroots,' 'indie,' and 'DIY' meant. We held several benefits to raise money to pay performers and to keep ticket prices low. We turned down corporate sponsorship. All profits went to two local organizations, Chicago Women's Health Center and Women in the Director's Chair. Ladyfest Midwest was an offshoot of the original Ladyfest held in Olympia, Washington, which involved Sleater-Kinney and many other great bands.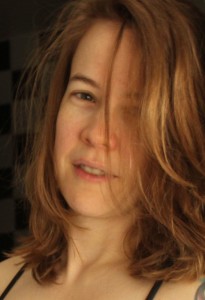 Sleater-Kinney has long been one of my favorite bands, for their music and for their indie spirit, which is in everything that they do. Corin Tucker was even an inspiration for Tara, the girl who sees and loves Peyton for who he is in A Boy Like Me. During my self-inventory, everywhere I looked was indie, from previous choices I'd made to artists and musicians I loved. The path for A Boy Like Me became clear.
I'm not putting down other publishing routes. The website I write nonfiction features for is owned by a major publisher and self-publishing an early version of Flutter led to that job. The important thing is to explore all of your options and, when the work is ready, go with the one that feels right for you and the project. You'll know because your gut, your self-inventory will tell you. Another sign will be that you won't have to burn any bridges.
My agent supported my decision to go with an indie publisher for A Boy Like Me. In the end, after all the soul searching, it was the best decision for a girl like me.
—-
Jennie Wood is the creator and writer of Flutter, a graphic novel series. The Advocate calls Flutter one of the best LGBT graphic novels of 2013. Bleeding Cool lists Flutter as one of the 15 best indie comics of 2014. Jennie is also an ongoing contributor to the award-winning, New York Times best-selling FUBAR comic anthologies. Foreword Reviews named her debut YA novel one of the 10 best indie YA novels of 2014. Born and raised in North Carolina, Jennie currently lives in Boston, Massachusetts, with her girlfriend. She writes non-fiction features for infoplease.com and teaches at Grub Street, Boston's independent writing center. Flutter, Volume Two: Don't Let Me Die Nervous will be released in 2015. For more: jenniewood.com.